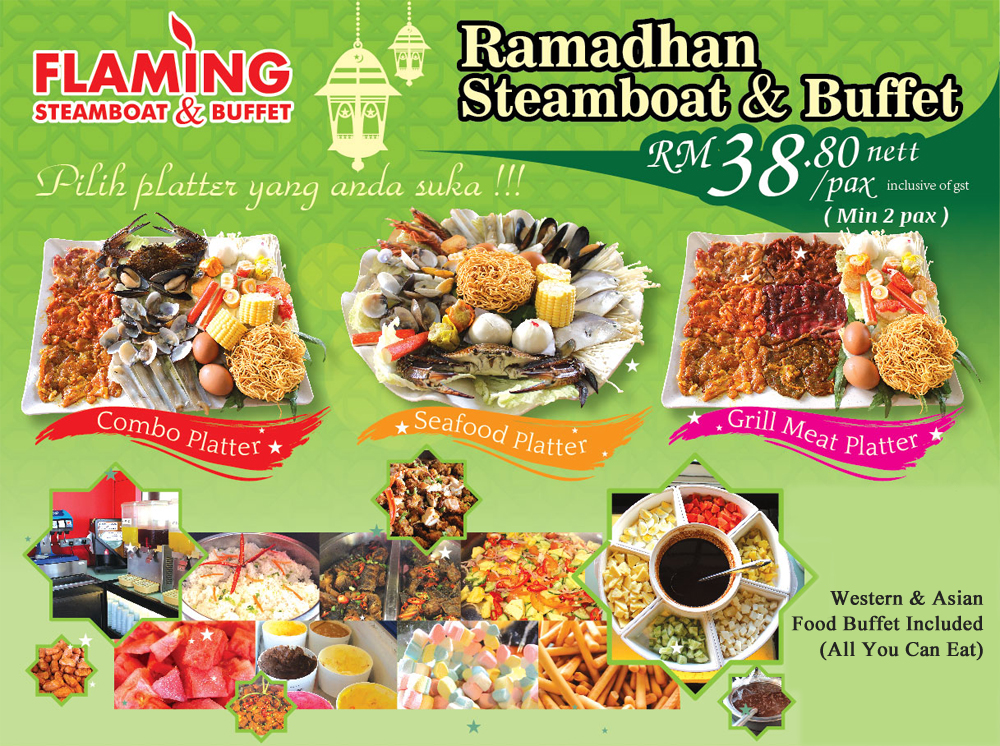 A wonder month and we are excited to announce that our Special Ramadhan Buffet will start Today!
There are 3 special platters where you can choose from & at the same time,
you may also ENJOY unlimited food at our buffet line.
Pick up your phone now and contact our respective outlet to check out the details.
We can't wait to show you more when you arrive!


P.J. (Sunway)
03-5633 6820 | 012-3033 136
Location: 123 & 124, Jalan PJS11/2, Spectrum Shops, Bandar Sunway, 46150, P.J.

K.L. (Setapak)
03-4142 3144 | 017-7077 300
Location: 66-0 & 68-0, Platinum Walk. No2, Jalan Langkawi, Danau Kota, Setapak, 53300 K.L.

Business Hours:
5.00pm to 12.00am (Weekdays)
5.00pm to 12.30am (Weekends)



Flaming Steamboat & Buffet . All rights Reserved.